History for Rent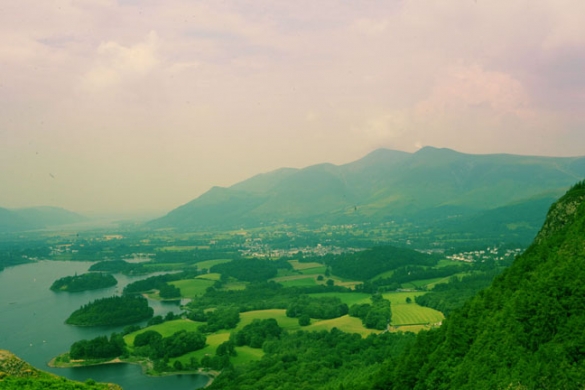 Escaping Real Life
When I opened the front door of my very own—for one perfect week in August—English country cottage to find myself eye to eye with a herd of curious black and white cows, I slammed the door shut and yelled for my husband. This was a long way from Monday morning gridlock on the highway.
But it's the sort of daily adventure you can expect when you book a do-it-yourself holiday in a 300-year-old farmworker's cottage in one of the beauty spots of England and about as far from checking into a big box hotel as Toronto is from London. Immersing in local culture, even exploring the tasty cheeses on offer at the corner shop, or chatting with the locals at the pub somehow seems to restore and refresh in a more memorable way than following the crowd around the hot tourist sites.
When Brits are onto a good thing, they tend to keep quiet about it. That's probably why it took so long for word to spread about the advantages of do-it-yourself holidays. Self-catering vacations are the best way to experience many far-flung destinations.
Recent years have seen an explosion of do-it-yourself vacation rentals in holiday spots everywhere to airbnb—from Mendocino to Bermuda.
Not Quite a Tourist
We've all discovered how nice it can be when you're able to forget you're a tourist.
In my temporary home with the thick stone walls (lucky, as those cows were really curious!) I felt like I'd journeyed to a different century. In the delightful farming village in England's northern Lake District, near where Iron Age farmers had first settled 3000 years before, a sense of time gone by was extremely accessible. Country walks were just a step out the front door, being careful to peek through the leaded windows first to check for the cows on their twice daily trek from farmer's field across the road to the one up the road with the barn in it. To explore the remains of a nearby Roman camp, we simply put on our hiking boots—after a quick gander over the stone wall for what turned out to be one very cranky sheep claiming ownership of the fell (hill) behind the cottage.
Need Downtime?
Whether you're exploring the country where your ancestors once laid their heads to bring family history to life—or need downtime from the hustle and bustle of your own particular rat race, give yourself (and your family) a gift. See how the locals really live and feel the weight of time over your heads and the aura of antiquity in the old stones.
What better way to get the kids to turn off personal electronic devices than to send them to sleep in a 17th century cottage where people have been bedding down for hundreds of years, where the internet doesn't reach, or tell ghost stories round a fireplace big enough to sit in?
Walking up a country lane surrounded by greenery and fresh air makes you wonder—who needs TV? But if you do, it's provided in self catering rentals, as are kettles and coffee pots and dishes and just about every mod con. (And in the cottage in the Lake District, fresh milk, cream, tea, and bread and butter (the cows!)) But you don't have to stay in to enjoy—visit the pub when the locals go for a pint or two and try the menu. Wherever you go—a few days walking in history's footsteps will prove that a change is as good as a rest!
Click to see the top 100 beach cottages for rent in the UK (according to The Guardian) and in other spots around the world.
Cottage Rentals:
English Country Cottages—you can rent through this company in England, Wales, Scotland, Ireland and France.
Also for UK, European, and North American destinations, check out Homeaway.com--search for your location of choice.
SaveSave
Related Stories
Post your comments