Wedding Bliss (or how to keep everyone happy at a wedding!)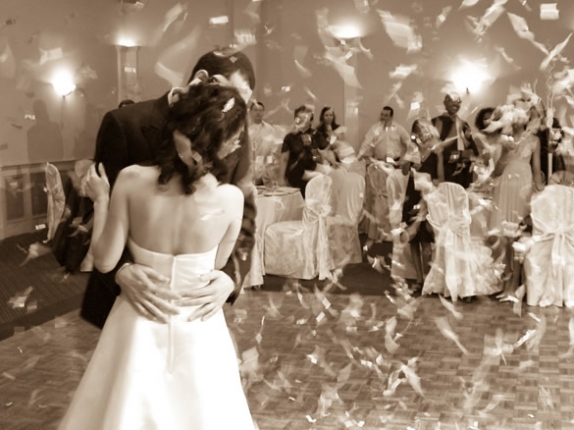 When family and friends have divergent views, or are from different cultures or religions, you may think a wedding ceremony and blissful are mutually exclusive. If you're dealing with estranged parents or tricky siblings with strong views... don't give up on your wedding bliss too soon.

The solution, says Canadian expert and wedding officiant Catherine Kentridge, is to, "Plan ahead. Way way ahead. It is possible to have the perfect wedding of your dreams, yet keep everyone happy." Catherine, who marries couples in multi-denominational, civil, spiritual, interfaith, and same sex ceremonies on a regular basis, has conducted ceremonies everywhere—from hotel ballrooms, to living rooms, boats, and back gardens to botanical gardens, knows that with a little forward planning it's perfectly feasible to have the wedding of your dreams, while respecting the wishes of family members.

Defusing tense wedding situations
The key is to consider what makes you as a couple happy, and plan ahead to help defuse any potential for a tense situation. Not only will you the bridal couple may be feeling hyper-emotional—your family members and other participants may be, also. Think about what your family might expect or appreciate and try to work with it. Many couples today are spiritual, but not conventionally religious, and this sometimes leads to conflict. Ceremonies may be interfaith or involve different cultures.

Respecting yourself
It's important to respect your own beliefs on your important day, yet you may also wish to honor your heritage or the wishes of your parents. "A family member may want to have a blessing, but you or your partner may not be religious. A way round this issue is to choose to have blessings that are not religious, yet meaningful."

Moms at weddings
Catherine says she often encourages the soon-to-be-married couple to involve family members in an active role. "Perhaps have mothers helping to light candles and grandparents giving readings. Assigning defined roles to family members and including them in some way in the ceremony often helps as everyone has the same goal of making the wedding a special and happy occasion."

So if your wedding has the potential for issues (or squabbling relatives) a little pre-planning could help make this important life event as wonderful as you've always dreamed it would be.
And what do you do about selfie lovers and snappers who get carried away and (often!) disrupt the wedding ceremony?
Just say no, says Catherine.
See more on weddings, avoiding squabbles, and wedding etiquette
Related Stories
Post your comments