Carry on Rowing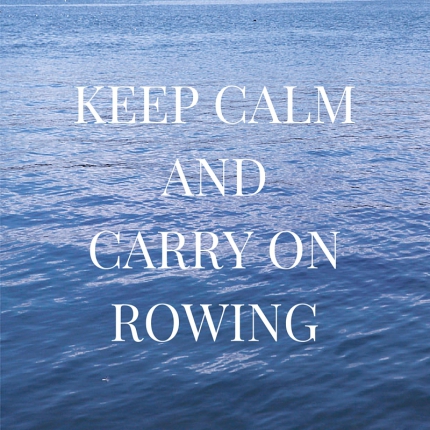 All of the skills needed for success were illustrated in this year's Cambridge/Oxford Boat Race by the women's teams. Both teams showed skill, courage, and determination in the 71st edition of the historic meeting that brought thousands of Londoners to the banks of the River Thames. Many more people across Britain watched on TV in what is an annual tradition for many.
True grit on the Thames
Oxford women won the race with a show of strength, determination, and quick thinking, triumphing over what commentators said were the worst water conditions ever in the 71-year-old women's race to the finish. The Cambridge women rowers also showed their true grit by finishing at all. They rowed on when their boat was swamped by waves, and their pump couldn't keep up. They fought back against the stormy river with pluck and perseverance and simply carried on rowing.
Coming second perhaps didn't count for much for the Cambridge rowers in their disappointment, but the adaptability plus perseverance of both hard-working teams probably inspired many of the viewers (at least this one). Oxford's outright win, thanks to clever adjustment to the water conditions and the courage to steer a little out of trouble, which could have slowed them down, instead helped to avoid a similar catastrophe. Both teams battled exceedingly tough conditions. Although there could only be one winner on the day, Cambridge never gave up and continued to row until they finished the race to what everyone watching knew was certain defeat. Watch the Women's Boat Race.
Adapt and carry on
Perseverance, determination, and the ability to adapt and carry on seem to be key ingredients to success besides talent, skill, and passion, according to many who have achieved it—way more important than education, or resources (human or financial). Not giving in or giving up, despite setback or failure, is not only inspiring to others, but it's character-building and a great teacher of what to do or not do next time you have the chance to succeed. It builds the knowledge and reserves that will come in handy to triumph. According to most highly successful people, the ability to pick yourself up and keep going, despite failure, is the absolute prerequisite for eventual success.
p.s. In the historic Men's Boat Race, also held on Easter Sunday but after the women's race, Cambridge came in first, beating Oxford for the first time since 2012. They steered to victory also in similar rough water conditions—the ability to watch and learn are also prerequisites for success...
Post your comments