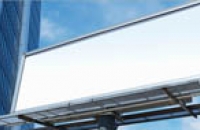 Davies Slate—Marketing Communications
Davies Slate provides creative consulting, hands-on production, and marketing expertise where it's needed—to develop and produce/maintain marketing communications and campaigns for B2B and B2C, create print and support collateral, maintain social media, write articles, and create and manage blogs to keep you in touch with your customers and markets . We deliver personal touch creative thinking to Canadian and international clients, acting as your in-house marketing department.
This busy company provides quick turn around and creative and production to promote and market when you need to build your biz and get the word out—with 25+ years of providing services to big and small business, government, agencies, and publishers.
(Specialists in blogs and online newsletters--ask about our marketing-on-call service.)
Website:
Contact Info: